Regular price
Sale price
$8.00 USD
Unit price
per
Sale
Sold out
Our CONDAXOXO Pink Tourmaline Crystal Bracelets are a natural and stylish way to enhance your physical and emotional well-being? Made with genuine Pink Tourmaline crystals, these bracelets will not only "Get You Poppin'!", they also offer numerous healing benefits.
These cute crystals look like candy bracelets on a string and are carefully crafted by hand, ensuring that each piece is unique and of the highest quality. The Pink Tourmaline crystal is known to promote feelings of love, compassion, and self-worth. It is also believed to help alleviate stress, anxiety, and depression. In addition, Pink Tourmaline is said to support the heart, lungs, and lymphatic system, making it a great choice for those seeking to improve their overall health.
Whether you're looking to enhance your own well-being or give a special gift to a loved one, our CONDAXOXO Pink Tourmaline Crystal Bracelets are a beautiful and meaningful choice. Order yours today and experience the benefits of Pink Tourmaline for yourself!
About

Pink Tourmaline is a stone of Unconditional Love, bringing in Peace, Love, Joy and Healing. It cleanses the emotional body, helping to release feelings of depression, anxiety, worry, and guilt. Pink Tourmaline helps one feel safe by absorbing negative energies and transmuting them into positive. It protects against psychic attacks and assists with healing from grief and loss. Pink Tourmaline is an Amazing Stone for Moms and Moms be. It keeps emotions balanced and stabilized during and after pregnancy, helping Mother's to bond with their babies. It helps one to maintain physical balance making it a great option for small children as well. This stone helps with unhealthy sleep patterns and has a relaxing effect that keeps one calm in an overactive environment.

*Crystals are not for replacing Medical treatment. Please seek a licensed Health care professional for medical questions and advice.
Details

Listing is for

ONE

Bracelet 

Handmade
6mm-12mm Round Crystal Beads
Wrist Size Approximately 7.5"
High Quality Elastic Stretch Cord for flexible wear 
100% Natural- each bead is different & unique 
Bead colors may vary from the picture 

Crystal Bracelets are intuitively chosen

*Colors on screen may vary depending on monitor
CONDAXOXO Co. Products

Our Beautiful selection of Crystal Bracelets are handmade and come on a stretch cord for flexible wear.

All of our crystals are smoke cleansed and packaged with herbs for Cleansing & Charging.
Crystal Disclaimer
Share
CONTACT US
CRYSTAL DISCLAIMER
View full details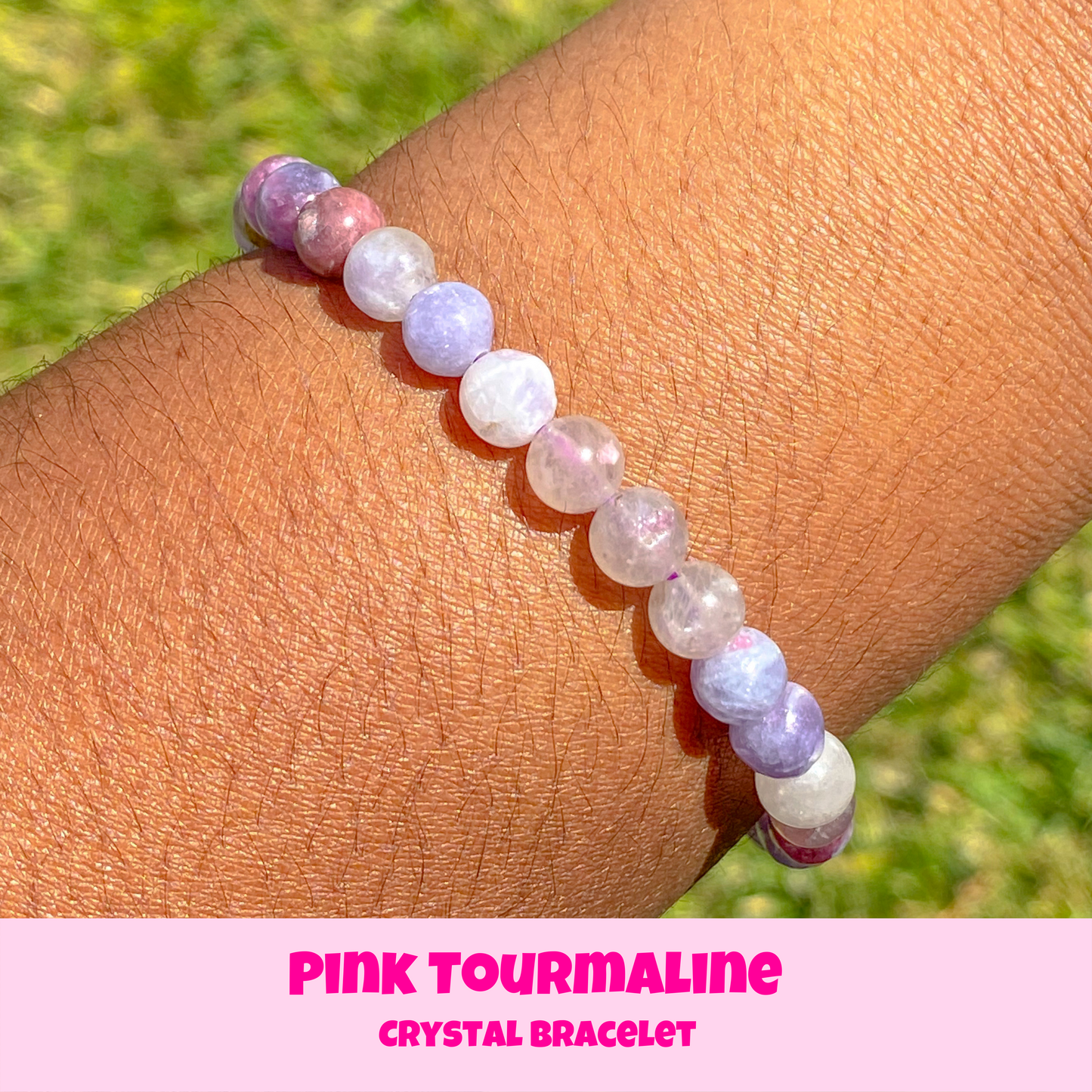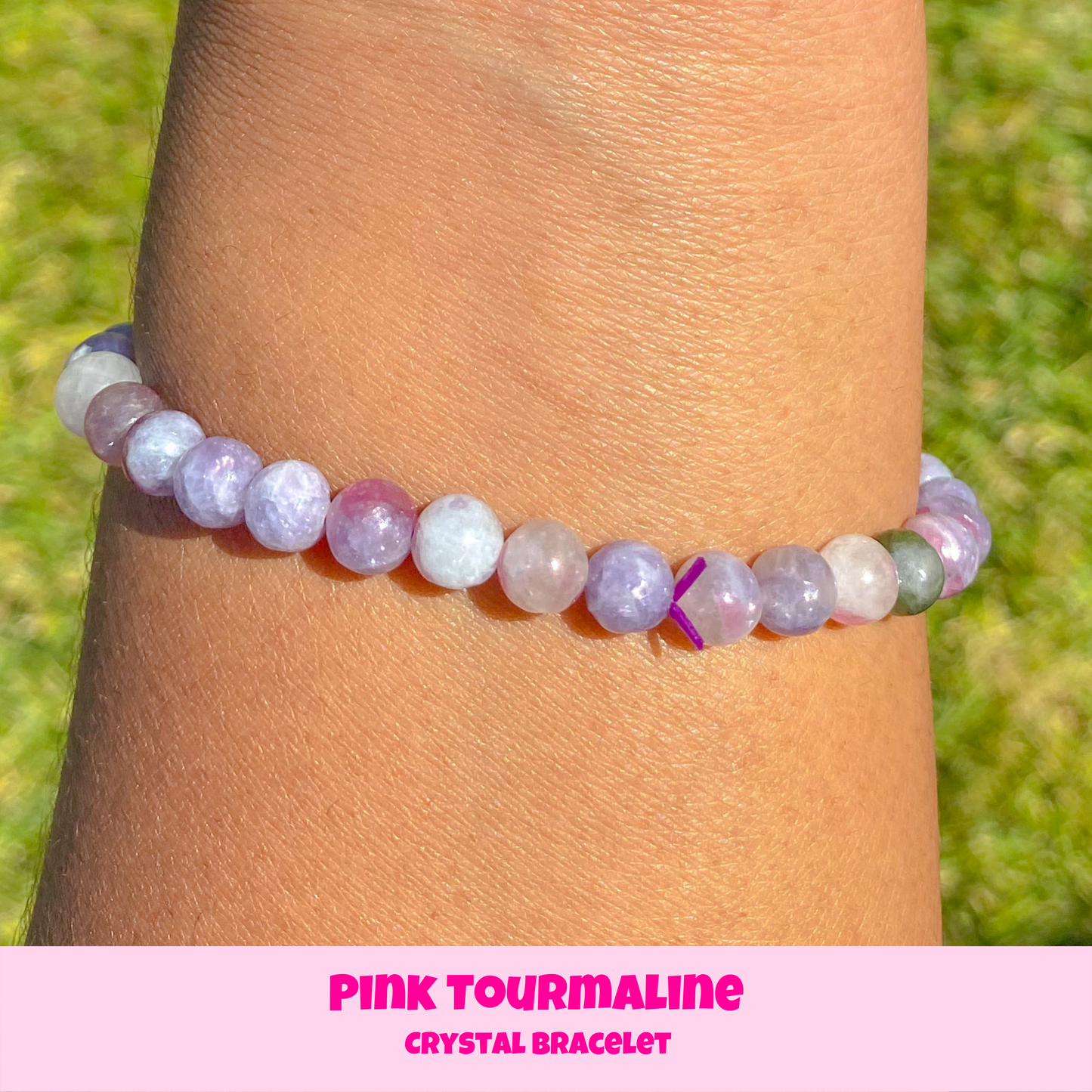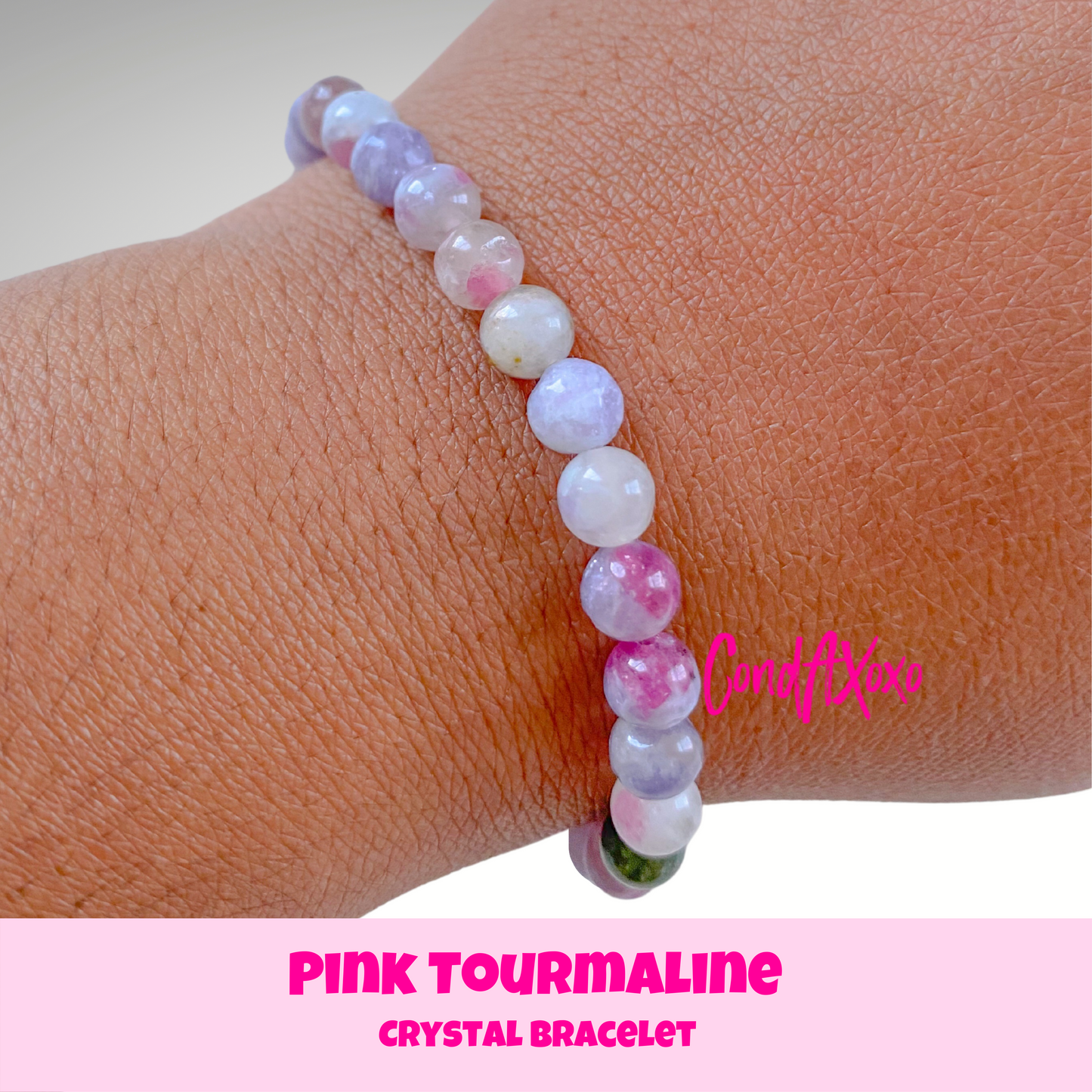 Contact Us
Crystal Disclaimer- Important Information