Regular price
Sale price
$16.00 USD
Unit price
per
Sale
Sold out
Looking for a natural way to ease everyday stresses of life or even cope with major losses? CONDAXOXO Lepidolite Bracelets can help! Made with genuine Lepidolite gemstones, these bracelets offer deep healing abilities to help "Get You Through!".
Lepidolite is known for its calming properties, making it perfect for managing stress and anxiety. It also has the ability to help heal emotional wounds and promote inner peace. Wearing CONDAXOXO Lepidolite Bracelets can help you feel more balanced and centered, even when you feel your life is in shambles…
Plus, our bracelets are designed to be worn daily, making it easy to incorporate the benefits of Lepidolite into your everyday routine. Just slide one on and let the healing begin!
Add a CONDAXOXO Lepidolite Bracelet to your Collection today and experience the power of this amazing gemstone for yourself. 
About

Lepidolite is the #1 Crystal for knocking out Anxiety! It contains Lithium which reduces anxiety and stress. Lepidolite gives Peace and Stress Relief triggering deep emotional healing, which helps the release of old behavioral & psychological patterns. It calms energy to gently encourage change so that one can focus on what's important, helping to overcome emotional dependency. This stone balances the mind, body and spirit, controlling mood swings, stabilizing emotions, encouraging patience and dissolving energy blockages. Lepidolite promotes self love and forgiveness and assists with Insomnia.

*Crystals are not for replacing Medical treatment. Please seek a licensed Health care professional for medical questions and advice.
Details

Listing is for

ONE

Bracelet 

Handmade
6mm-12mm Round Crystal Beads
Wrist Size Approximately 7.5"
High Quality Elastic Stretch Cord for flexible wear 
100% Natural- each bead is different & unique 
Bead colors may vary from the picture 

Crystal Bracelets are intuitively chosen

*Colors on screen may vary depending on monitor
CONDAXOXO Co. Products

Our Beautiful selection of Crystal Bracelets are handmade and come on a stretch cord for flexible wear.

All of our crystals are smoke cleansed and packaged with herbs for Cleansing & Charging.
Crystal Disclaimer
Share
CONTACT US
CRYSTAL DISCLAIMER
View full details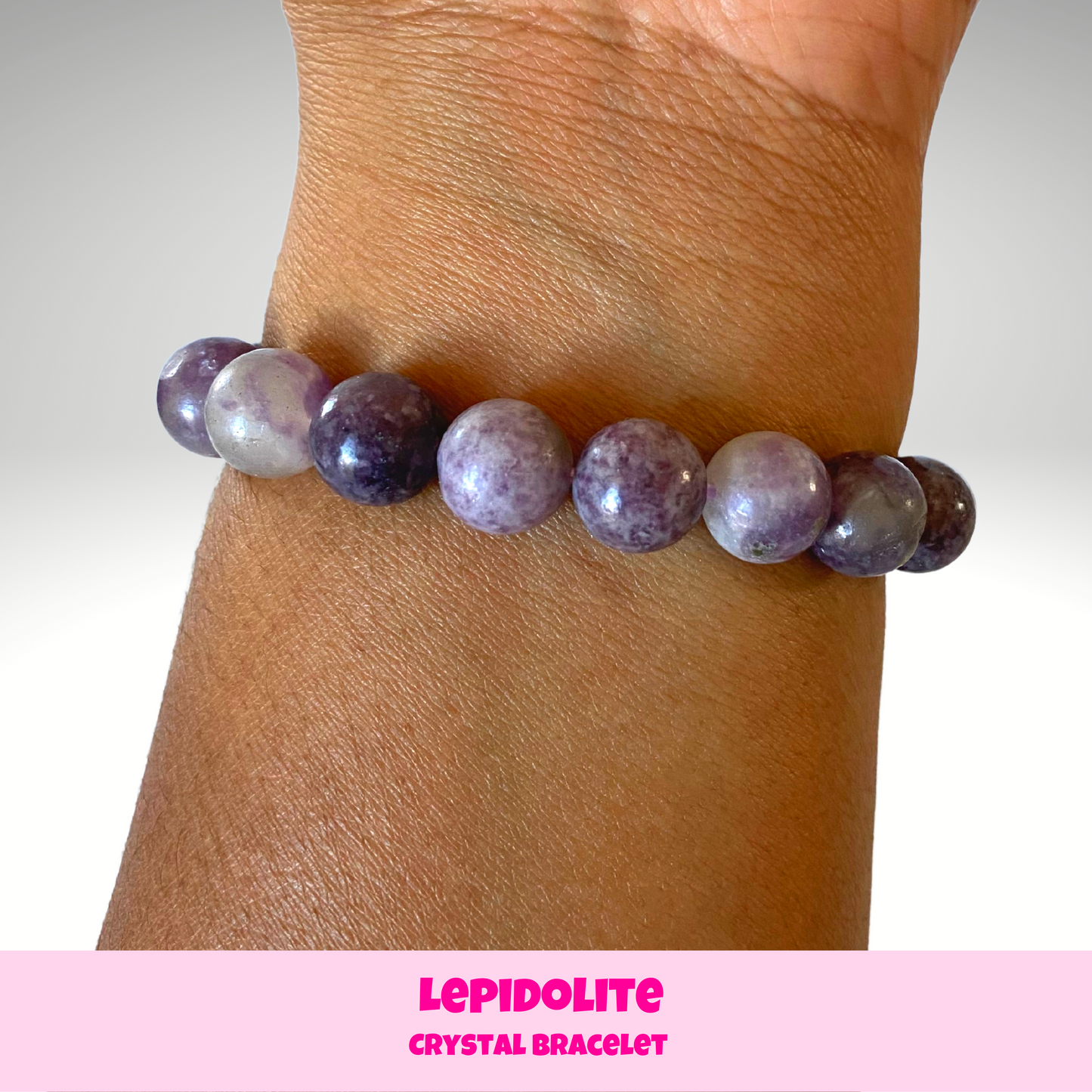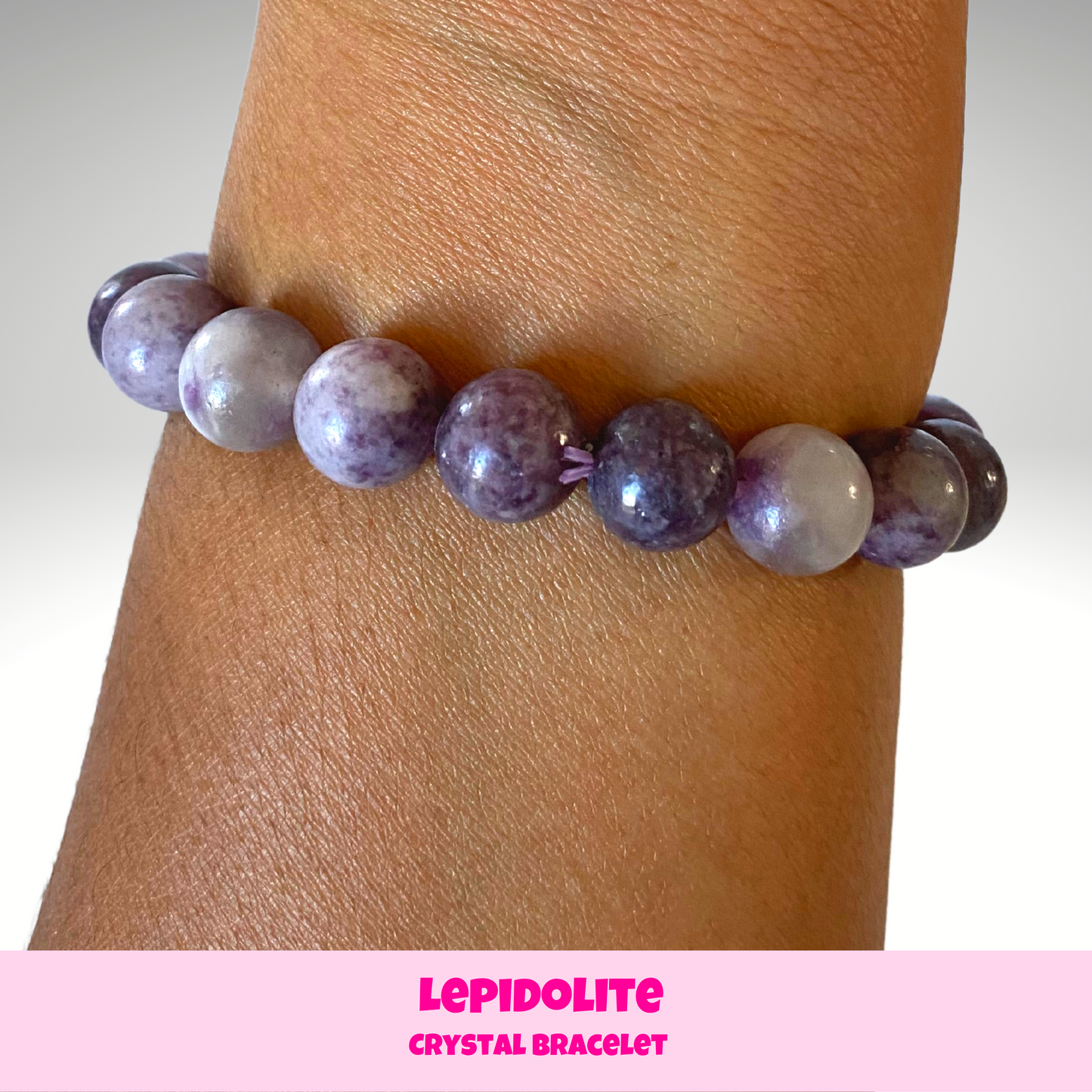 Contact Us
Crystal Disclaimer- Important Information