Regular price
Sale price
$35.00 USD
Unit price
per
Sale
Sold out
A Healing Journey can be hard and sometimes brutal. Adding one of our CONDAXOXO Handmade Rose Quartz Crystal Bracelets into your everyday line-up is a must! The gentle healing abilities of Rose Quartz help to boost your confidence and self esteem giving you the added love care you need. Rose Quartz aids in attracting Unconditional love into your life and is a magnet for positive energy! This is a Great Addition and a Beautiful Reminder that you are loved and worthy of it!
About

Rose Quartz is the Universal Crystal of Unconditional Love! It carries a refreshing Feminine Energy that encouragess Love, Compassion, and Kindness. Rose Quartz opens and purifies the Heart Chakra assisting with deep healing, embracing peace, trust and harmony. This stone Promotes healthy relationships of all kinds and attracts true love!

*Crystals are not for replacing Medical treatment. Please seek a licensed Health care professional for medical questions and advice.
Details

Handmade
6mm-12mm Round Crystal Beads
18k Gold Plated Saturn Charm
Wrist Size Approximately 7.5"
High Quality Elastic Stretch Cord for flexible wear 
100% Natural- each bead is different & unique 
Bead colors may vary from the picture 

Crystal Bracelets are intuitively chosen

*Colors on screen may vary depending on monitor
CONDAXOXO Co. Products

Our Beautiful selection of Crystal Bracelets are handmade and come on a stretch cord for flexible wear.

All of our crystals are smoke cleansed and packaged with herbs for Cleansing & Charging.
Crystal Disclaimer
Share
CONTACT US
CRYSTAL DISCLAIMER
View full details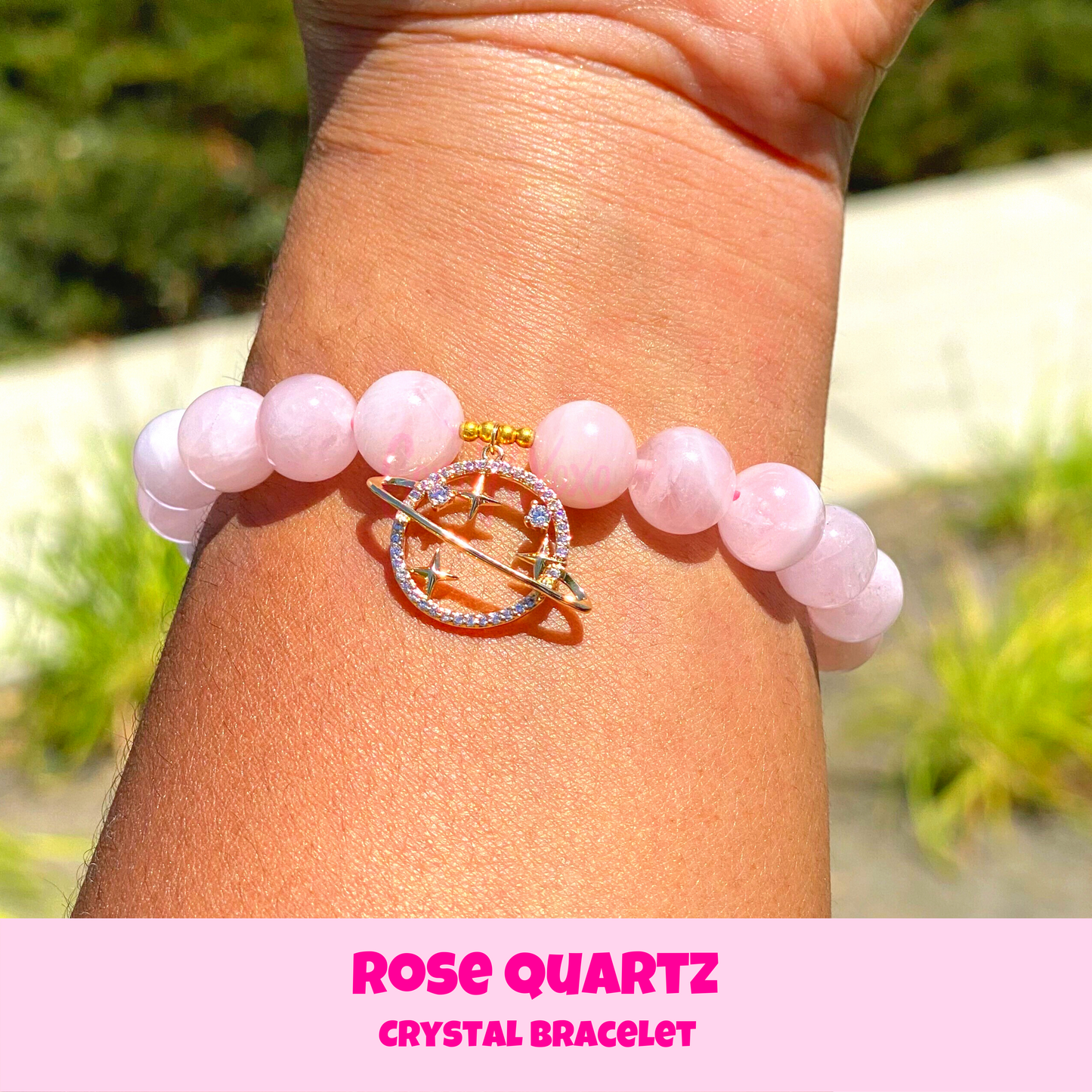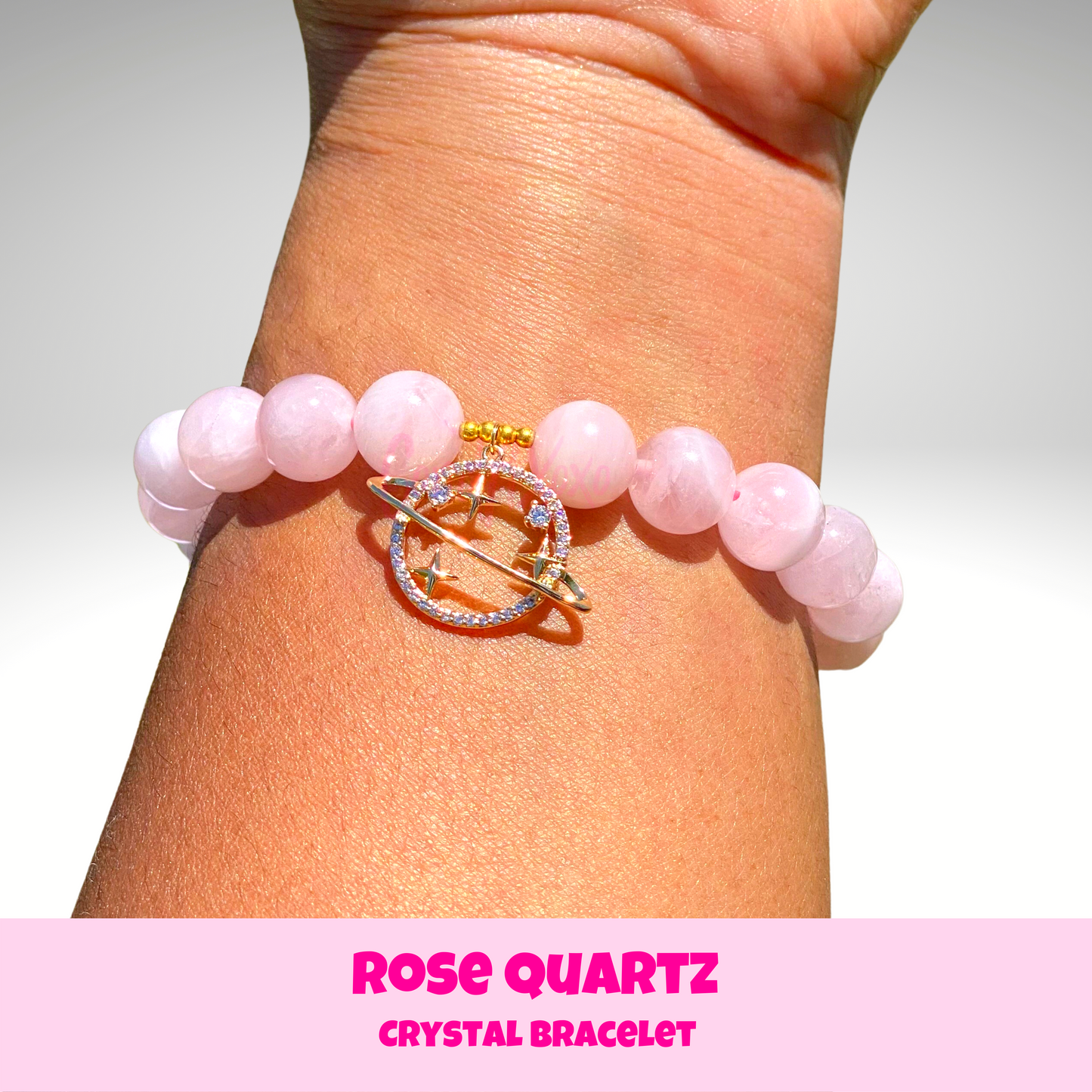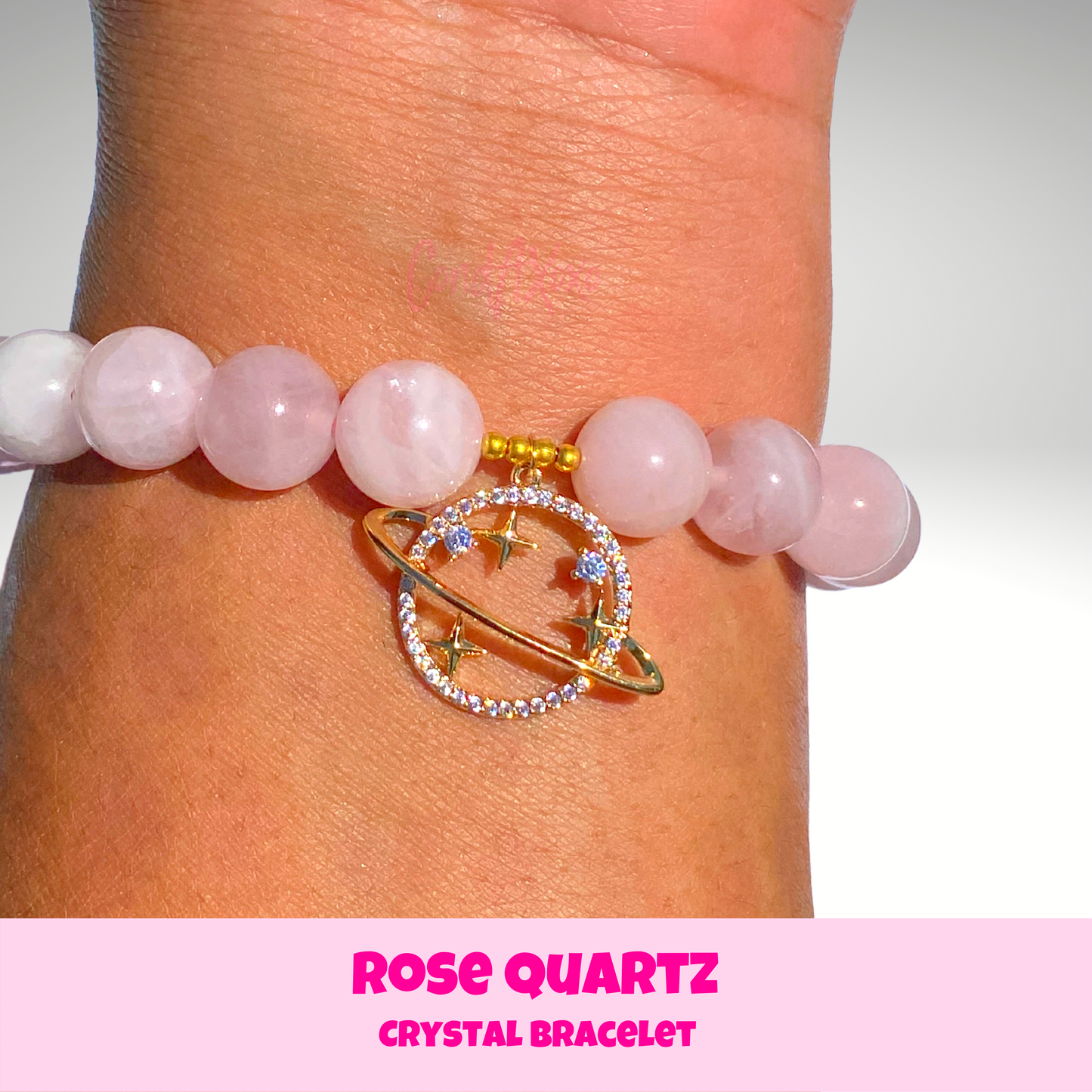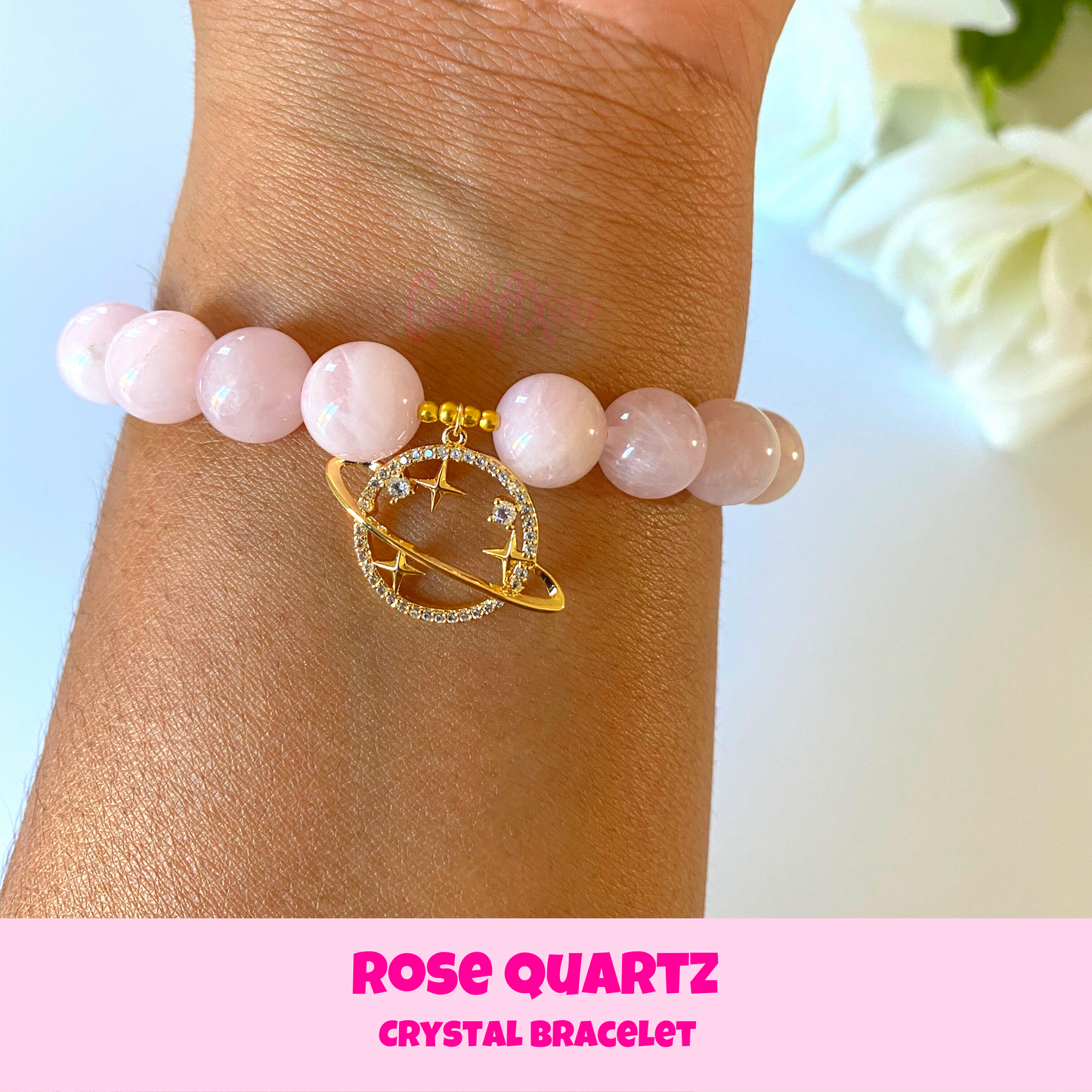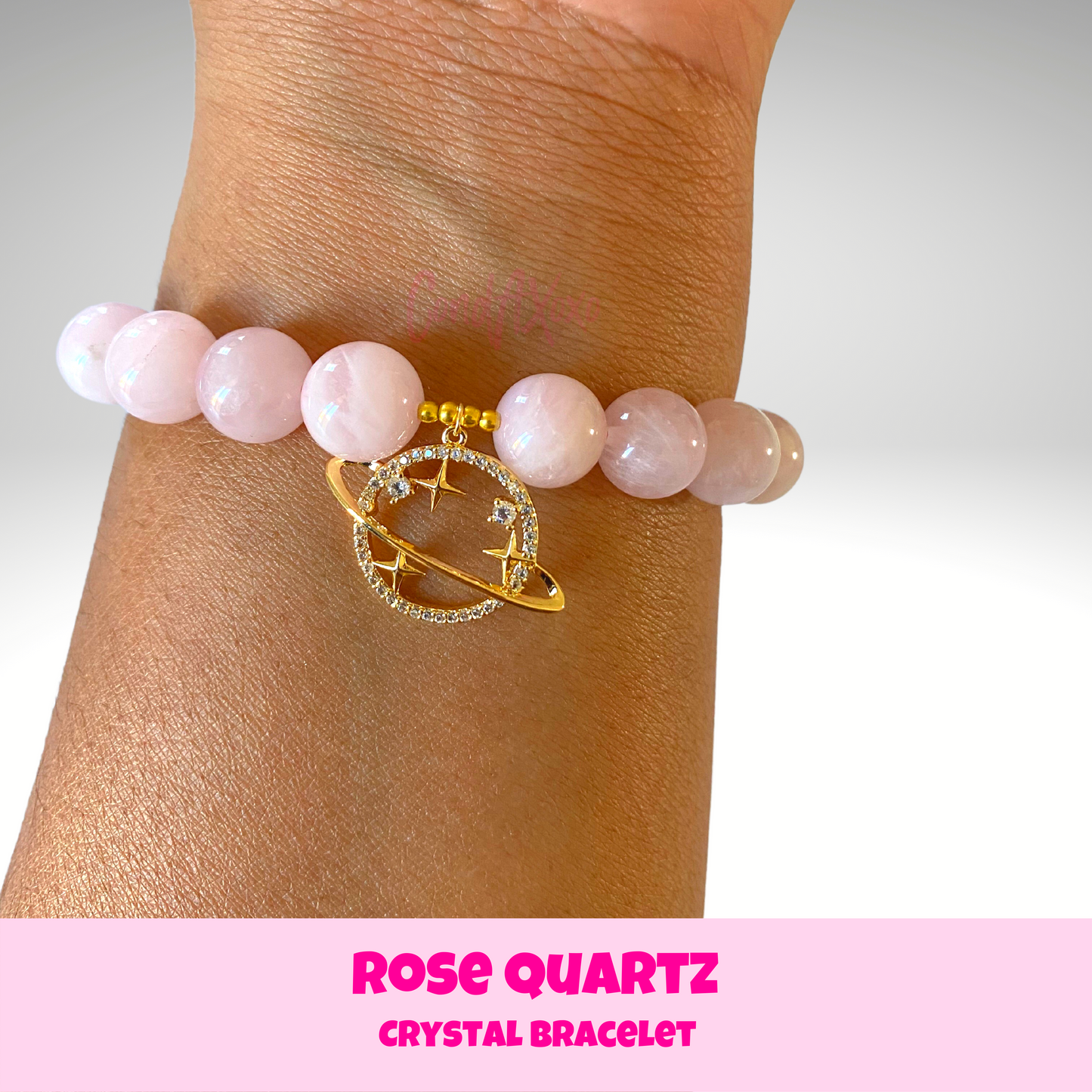 Contact Us
Crystal Disclaimer- Important Information